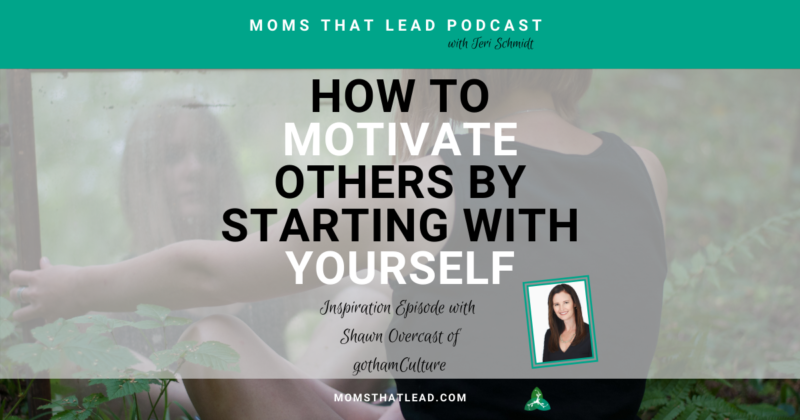 One of the toughest parts of a leader's job, regardless of whether you're leading a corporation, in the community or at home, is to motivate and develop the people on a team toward a common goal. gothamCulture's Shawn Overcast talked with Moms That Lead podcast host Teri Schmidt about how it all starts with self-leadership. Shawn shares inspirational stories and practical strategies for helping those you choose to lead to excel beyond their expectations by starting with your own self-reflection. Shawn and Teri discuss the application of those strategies to leadership at work, in the community, and, perhaps most importantly, at home.
Episode 18: How to Motivate Others by Starting with Yourself
✕
Culture Change is a Complex Process
Make sense of it with actionable advice from experts on the front lines.
Latest posts by Shawn Overcast
(see all)