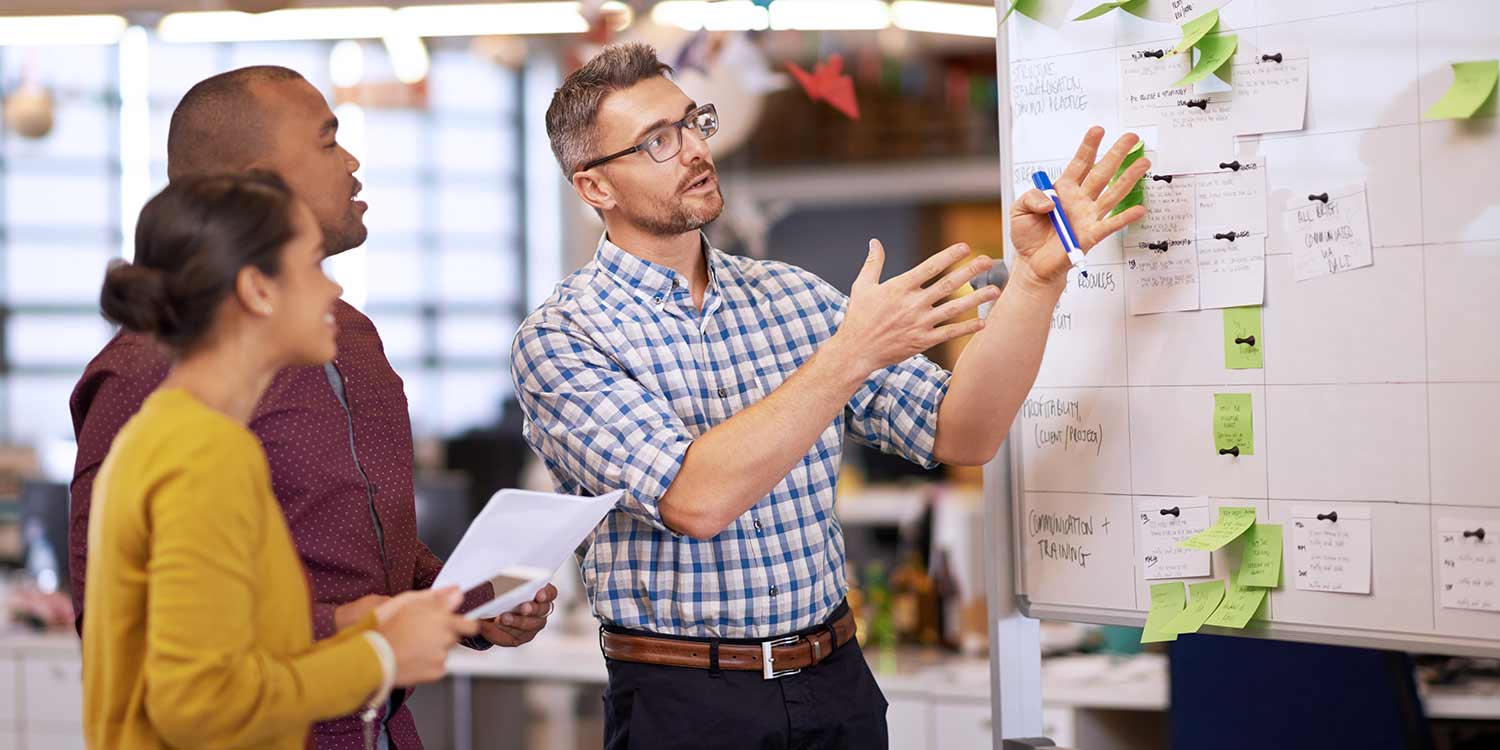 Strategy is defined as an organizational process whereby members of the organization, typically senior leaders, develop a direction for the organization and make key resource allocations and investments in order to best compete in the market (Freedman, 2013).
This requires understanding the current business context in which they are operating, the strengths and opportunities of their organization to compete in that context, and the key factors both internal and external to the organization that may present opportunities for future, long-term success.
Strategy is a high-level plan designed to achieve a goal or set of goals. It sets direction. In business, this could be the direction of the company, a business unit, or a product. Strategy is differentiated from the execution of said strategic plan. Strategy will provide direction towards a goal – including a goal's priority in relation to other organizational goals. During the implementation of a strategy, managers direct the work that needs to be done to achieve those goals, and employees execute on the work.
"It's not enough to be busy, so are the ants. The question is, what are we busy about?" — Henry David Thoreau
Designing and articulating a clear and concise strategy is an essential component of sustainable organizational performance. Without a strategy, there are no goals. Without goals, there is no way to measure success, and employees will have no clear link between what they do day-to-day and the overall success of the organization.
Senior leadership is responsible for providing this direction. Managers across an organization then incorporate the strategy in the decisions they make – resource allocation, scheduling, and cost management. Finally, front-line employees must understand the strategy and goals in order to prioritize their work in ways that best fit the plan.
Learn more about how gothamCulture can help with your organization's strategic planning process >
Creating a Strategic Plan
The process of developing a strategic plan involves the development of a clear and compelling vision of a desired future state that is used to help guide the strategic planning process. The strategic plan is then translated into goals, objectives, and a series of well-defined tasks to accomplish them. This process defines a desired future state and then works backward from there to identify the activities that will be required to get there from the current state.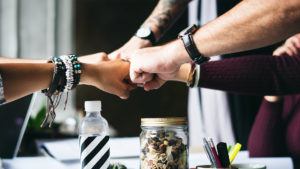 Diagnosis
Strategic planning is orchestrated by senior managers and executives and uses inputs from both the company internally as well as external market factors. Two common methods of analysis of the current operating environment include SWOT analysis and Porter's 5 Forces. Both of these frameworks identify internal and external factors that should be considered when developing a strategy.
SWOT analysis means analyzing the following characteristics of your company or product:
Strengths: what advantage does your company or product have over the competition?
Weaknesses: how does your company or product fail to stand up to other competing companies?
Opportunities: what are external factors that can be taken advantage of?
Threats: are there external events that could weaken or destroy your company? (Community Toolbox, 2014)
Porter's 5 Forces framework expands on the opportunities and threats in a SWOT matrix (Porter, 1980). Porter's five forces include:
Competition: is this a new industry? Or is there a lot of competing products? This will determine if there is a large market to be captured, or if you will have to compete with low prices and fight for market share with customers loyal to another brand.
New entrants to industry: Are there high barriers to enter your market, such as a strict patent? Or can anyone with a laptop do what you do? How do you position yourself so that doesn't happen?
Power of suppliers: Like the threat above, if you are dependent on one supplier, you better have a great relationship with that supplier and be a part of their long-term strategy.
Power of customers: similar to suppliers, if you are dependent on one or two customers for most of your revenue, that can pose a risk if a competitor is aggressively seeking their business.
Threat of substitute products: Is there a chance a substitute will make your product obsolete? How can you prepare for that?
These frameworks can be helpful in determining your company's competitive position and in determining the long-term opportunities that may exist. In addition to determining your company's position before making strategic decisions, these frameworks provide reasoning for considering making a change to your company's strategy.
Once the competitive framework has been detailed and you understand your company's position in the market, you can begin to document the way in which you will need to operate within that market context as the basis of your strategic plan. It's time to create the guiding policy.
Guiding Policy
The guiding policy provides instruction to the organization so that all business units and functions are aligned in organization priorities. It is the general direction the company will go in order to navigate in the market defined during the diagnosis step.
The reality is, organizations can have different, often competing goals. There are different products being sold, different markets being explored, and different – sometimes competing – priorities being attended to by the employees and managers of each of these segments.
We can help you plan strategically for change in your organization. Learn more >
Specific Actions
Once the overall direction and priorities of the work have been provided, specific actions can be articulated by senior management to achieve the strategic goals. This is still distinguished from implementation of the strategy, which occurs after strategic plan has been completed. A strategic plan may include something to the effect of: "outsource operational support within three years", while the implementation plan would detail the specific activities required to move operational support from in-house to a third-party support center over time.
Other specific actions that happen at a strategic level are the allocation of funds and resources. By allocating more resources and funding to one part of the plan over another, you send a clear message that, not only is that priority important to the company's strategy, but that management is making a financial commitment as well as just a verbal decision.
Agility and an Evolving Strategy
The business world is constantly changing. New technologies are introduced, new spins are being put on old products, and new businesses appear in the market trying to compete. Creating a strategy and getting organizational buy-in is a major endeavor. It is important to remain committed to achieving the defined strategy while also being disciplined to both react to and to anticipate changes in the market.
"Strategy without tactics is the slowest route to victory. Tactics without strategy is the noise before defeat." — Sun Tzu
Changes in the market have to potential of requiring an entire change of strategy – going through all of this – SWOT, Porter's 5, and organization buy-in – all over again. If you are unable to change, you risk being left behind by the competition. Be firm in your decisions and move with intention towards your goals but understand that changes will be required along the way. Be transparent with your organization when this time comes.
The organization must buy-in to execute the strategic plan. While a great strategic plan is important, the employees on the front-line are the ones that will make a great strategy a reality.

---
References:
"Community Toolbox: Section 14. SWOT analysis". Retrieved 2014-02-22.
Freedman, Lawrence (2013). Strategy. Oxford University Press. ISBN 978-0-19-932515-3.
Porter, Michael E. (1980). Competitive Strategy. Free Press. ISBN 0-684-84148-7.
Rumelt, Richard P. (2011). Good Strategy / Bad Strategy. Crown Business. ISBN 978-0-307-88623-1.