Our strategic planning services assess the "as-is" state of the organization through both qualitative and quantitative data. We then support our clients in determining and operationalizing the "to-be" state.
To help with the plan development, we use a balanced scorecard approach to focus in on key areas and objectives that will help organizations drive performance. For each objective we support clients in designing and operationalizing those goals, and in identifying and tracking key metrics that will help them track their progress. At this point, we also utilize Scenario Planning, which ensures we use Risk Management and Real-Life Probability Scenarios to test our strategy and plans to see if the plan that we have in place can indeed help the senior leadership make better, and successful decisions on behalf of the company.
By walking our clients through every step of the process and supporting employee engagement and an understanding of the plan at all levels, our clients are better able to drive clarity and alignment in their efforts.
Read about our other strategy services:
---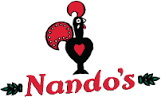 "Needing to create strategy and direction for our South African originated business with hundreds of locations worldwide, we called on gothamCulture. They quickly grasped the organization's temperature and provided pragmatic feedback as a "deep dive" into the culture. With professional advice and guidance, we immediately implemented action plans. They displayed personal vested interest in our success and went far beyond the call of duty. With their involvement, we've been able to continue to grow our business while preserving our unique brand."
– CEO, Nando's Canada

---
Articles About Strategic Planning
An error has occurred, which probably means the feed is down. Try again later.
Additional Resources
---
Let's Get Started