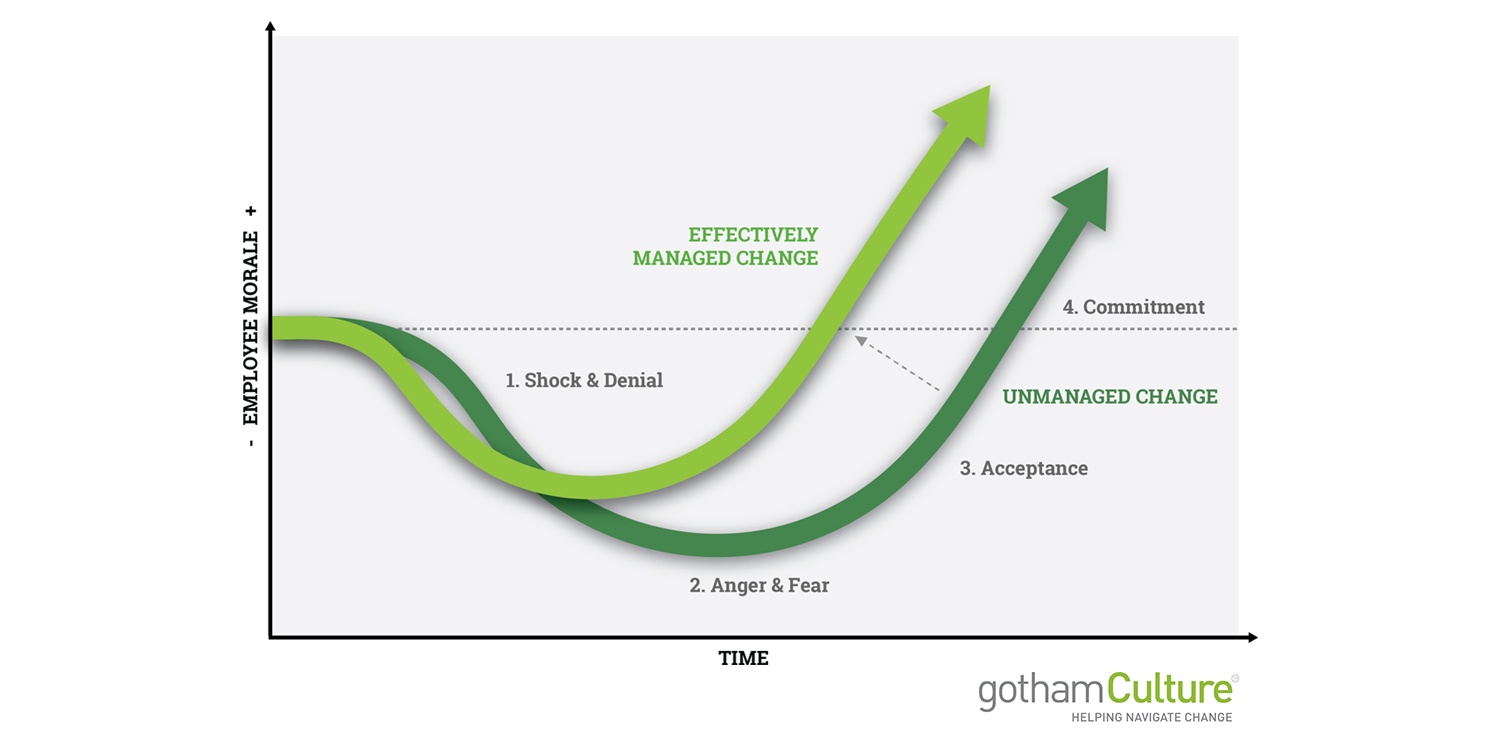 Any number of internal or external changes can cause misalignment and warrant an organizational shift. Fortunately, our culture change management services can help get your organization back on the right track.
Whether it's a change in leadership, merger or acquisition, reorganization, or changes in the market, the impact is the same: What used to feel effortless is now an uphill battle.
Many organizations know when they are in need of change. Small issues in one area or department now seem systemic. Behaviors and attitudes about work are changing. Austerity, ambiguity, and productivity issues may be permeating.
Organizations recognize when there is a need for change, even if they don't fully understand what needs changing or where to start in order to address these issues. We help our clients take a thoughtful approach to managing and leading their organizations through a culture change in ways that mitigate risk, engage key stakeholders, and ensure the new behaviors are quickly embedded into the "way people do things" day-to-day.
Through the proven success of our change management methodology, our consultants support clients in organizational culture change by assessing readiness for the change, identifying and closing skill and knowledge gaps through training, and developing strategic communication plans to ensure a successful implementation.
Read about our other culture services:
---


"As a fast-growing company transitioning from start-up mode to a more mature business, many of our internal processes were becoming antiquated. gothamCulture helped leadership and employees at all levels of the company understand how we do business and how we need to change in order to continue to build a great airline. As a result of gothamCulture's rigorous and inclusive methodology, we saw employee satisfaction, engagement, and Guest loyalty skyrocket."
– Director, Inflight Service, Virgin America

---