Organizational culture and leadership articles & podcasts.
Strategic insights from our team and partners on organizational culture and leadership.
"Do you need to find your center to discover your confidence, or do you first find your confidence in order to be centered?" I asked a client this question once during a session. It first elicited a look of surprise, then a slight smile, followed by a long moment of reflection and silence.  I sat quietly attending to the client, providing time for that pause
Read More »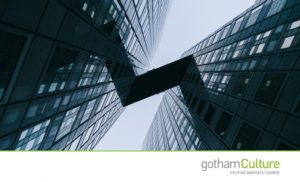 Early in my career, I hesitated to speak up on client calls with senior leaders. I thought my opinions were wrong and needed strong validation
Read More »
✕
Culture Change is a Complex Process
Make sense of it with actionable advice from experts on the front lines.