At gothamCulture, we conduct bi-weekly internal meetings dedicated to discussions about Diversity, Equity, Inclusion, and Belonging (DEIB) and how to continuously embed them in our operations, services and work. One of our ongoing initiatives is to ensure the diversity of our network of partners and suppliers and the fair opportunities for them to be included across our projects and workstreams. In other words, we are actively working on achieving and maintaining supplier diversity; a key item of any DEIB strategy.
So what is supplier diversity?
Supplier diversity is a proactive effort to ensure that all potential suppliers have fair and equal opportunities to conduct business within an organization's supply chain. Organizations that exert this effort create opportunities for inclusion of minority, underserved and underrepresented group-owned businesses such as ethnic minorities, immigrants, women, LGBTQ+ people, armed forces veterans, and people with a disability.
Why is it important to achieve supplier diversity?
Like every genuinely developed and implemented DEIB initiative, supplier diversity is critical for your people, your customers, your business and the bottom line, and the wider community.
People: Across the nation, people have vocalized their expectations around prioritizing DEIB in their organizations. In our own State of Culture 2021 study, we found that organizations performed better from a culture perspective when they openly and honestly discussed diversity and social justice issues. Moreover, the new generation of candidates value working for organizations that are actively investing in DEIB. Therefore, supplier diversity can impact employee satisfaction and in turn retention as well as widen your talent pool for recruitment.
Customers: Social responsibility is no longer a 'nice to have' but a 'must have' for any organization to remain competitive. Millennials and Gen Z, which are said to be the largest and most diverse generations the world has seen, proactively seek socially responsible organizations to give their business. Moreover, the Chamber of Commerce forecasted that by 2045, the minority population will account for about 70% of the increase in purchasing power. The Hackett Group conducted research that showed that organizations that increase diverse spending are yielding a larger market share and higher ROI than organizations that are not. Therefore, it is important for organizations to understand and listen to the constituents of this growing market and invest in impactful strategies like supplier diversity programs.
Innovation Partners: Diverse suppliers can be micro, small, and medium-sized enterprises and they tend to be more adaptive and agile than larger, bureaucratic organizations. These are favorable qualities to have in a supplier as they are likely inclined to pivot and in a quick manner to meet your needs as a business as well as your customers'. In addition to that and given the previous point on the projections of the increase in minority purchasing power, diverse suppliers are more likely to understand your customers and their needs. Therefore, they give you a competitive edge by serving as innovation partners.
Community: Including diverse and underrepresented suppliers from different communities creates a ripple effect within those communities and contributes to the growth of the overall economy. CVM Solutions found that minority-owned businesses are growing their sales twice (almost 34%) as the national average. In hiring these suppliers, you will be supporting the growth of their own supply chains, by creating more job opportunities and pumping more capital into the communities they operate, creating a ripple effect leading to national economic growth.
Clearly, there is a lot to gain from investing in supplier diversity. Many organizations such as Target, Wal-Mart, IBM, Unilever and Xerox have already integrated supplier diversity programs into their operations and UPS has been setting an example since 1992. Here is what you can do to enrich your organization's supply chain:
Make DEIB a strategic priority in your organization and ensure you have leadership buy-in: DEIB should be integrated into everything you do internally and externally. You need to have a culture that is open and conducive to DEIB.
Assess your supply chain and identify areas of opportunity to include diverse suppliers then generate options: This will require some thorough research and you will need to look beyond your typical horizons. Set up demos, attend diversity events, and ask around and within your organization. Cultivating a culture of DEIB can lead to natural knowledge sharing, where your employees might know of some options for diverse suppliers.
Make your supplier diversity program a priority: Have someone responsible and accountable for managing the program. Treat it like any other organizational initiative and set goals and success metrics. Measure the direct (e.g., profits, savings, customer satisfaction, etc.) and indirect (e.g., supplier spending in community, induced community spending, etc.) impact of your supplier diversity program.
At gothamCulture, the DEIB conversation is ongoing. We are constantly looking to expand our network of subcontractors and suppliers. As you design and implement your own supplier diversity program, be sure to revisit and reassess your strategies regularly. DEIB is ongoing work and crucial for your business.
✕
Culture Change is a Complex Process
Make sense of it with actionable advice from experts on the front lines.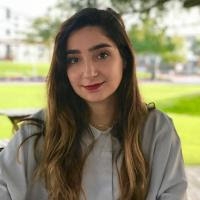 Latest posts by Zad El-Makkaoui
(see all)