Guest article by Dave Bushy
I remember sitting there in September of 1998 at a desk, in a windowed corner office in Atlanta, piled three feet high with file folders and an inbox with hundreds of documents requiring signatures. I had been named vice president of flight operations of Delta Air Lines the night before. Three days before that I had been a line captain, flying B-727's out of Boston.
I was chosen for the position because I had worked on the vice president's staff ten years before and served two separate tours as a manager in the intervening time. But I had not worked at headquarters for anything except projects for half a decade and I barely knew many of the players. A new airline president had been installed the previous year and he was involved in a full-scale change of the management team.
Little did I know, for instance, that within a month my boss, the EVP of Operations, would be fired. And little did I know that I was chosen as a "player's coach" due to my strong bonds and identification with the front-line pilots, as the company went into the most contentious union negotiations of its history and that a lot of things, including 9-11 would occur in the next three years.
At that moment standing at the desk, though, I felt as if I was an imposter. I did not know where to start and I really did not know whom to trust. Fortunately, I had been granted the authority to name my second-in-command. I knew he was capable and would begin his job right away. But I did not know what a vice president actually did in the "new" Delta Air Lines. I knew how to lead, and I knew how to manage an operation, but I was unschooled in the ways of finance and human resources. And I had few allies and friends in management.
The stresses of the job began immediately and the demands for meetings piled up. It was the early days of email and I diligently tried to reply to hundreds each evening. I was presented with a $2B budget and told I had to defend any variances over $10M—alone—at a meeting of all my peers and the senior leadership of the company. I didn't know whether to laugh or cry, so I usually chuckled that my parents, had they been alive, would have seen great humor in their son having responsibility and oversight of a more than $2 billion budget. In my department, there were 700 support staff and some 9,000 line pilots, and I was now their leader. It was humbling and downright scary.
Who should I trust?
Who will be on my team?
How can I overcome my insecurities and fears and succeed in such a job?
How do I even know what I need to know?
How does one tackle a job in such a situation? It's as if you jump onto a bullet train as it is flying by at 200 miles an hour and immediately find out you are not a passenger, but the engineer responsible for driving the machine! No one gives you a week to get your feet on the ground or a day for a household move. And you find that everyone wants your time. And it is always more than you can give. You never take the time (or have the time) for reflection, prioritization or relationships.
Many technical professionals thrust into leadership positions as I was have found that executive coaching provides them a critical support system and a confidential relationship that allows them to grow and develop as leaders and managers. Because it is completely confidential, a trust develops between coach and client, allowing experimentation of new techniques and discovery of both the well developed and less developed aspects of an individual. 360 tools and interviews can be applied and used confidentially by the coach with his or her client to provide perspective on strengths and opportunities for development. And a personal assessment can provide the client the perspective on his or her learning and personality style and how that dovetails with others around them.
The Gestalt International Study Center (GISC) teaches that a "Cycle of Experience" continually occurs for all human beings, sometimes hundreds of times a day. Within the context of leadership, it is important to build awareness of what one desires and needs to work on, developing and implementing an action plan to allow that growth, and then "making meaning" from the results or outcomes of that action. A coach cannot change a person, but the person can do it him or herself when the right questions and tools are used between the coach and client.
Would my life have been better and more productive had I had the benefit of an executive coach in my first year as a vice president at Delta? I can tell you, absolutely, yes! And that is why I am involved in an encore career as an executive coach—to help those bright and capable women and men achieve greater growth, learning and meaning in their jobs and in their lives. That is the essence of coaching and why I do it.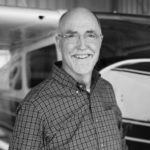 Dave Bushy is an ICF-certified Executive Coach.  He is a former airline executive with extensive leadership and operations experience.  During the course of a 36-year career, he was a leader in transforming cultures and facilitating change at three different airlines, in a variety of roles ranging from senior vice president to chief operating officer and president.
More information about Dave and his company, Boston Executive Coaches, can be found at: bostonexecutivecoaches.com.
✕
Culture Change is a Complex Process
Make sense of it with actionable advice from experts on the front lines.